Welcome to our state-of-the-art restorative dentistry in Bali! Our highly trained and experienced team of dentists specialise in a wide range of restorative procedures to help you achieve a healthy, beautiful smile.
Whether you need a simple filling or a complex reconstruction, we have the expertise and technology to provide you with the best possible care. One of our main focuses on restorative dentistry in Bali is implant-supported restorations.
Implants are a great way to replace missing teeth and restore your smile to its natural beauty. We use only the highest quality materials and the latest techniques to ensure that your implant looks and functions just like a natural tooth.
Another service is full mouth reconstruction, this procedure is to help people who have multiple dental problems such as:
Missing teeth
Decay
Worn or damaged teeth
Malocclusion (bad bite)
It also helps people who want to improve the appearance of their smile. With full mouth reconstruction, you can achieve a functional, healthy, and beautiful smile.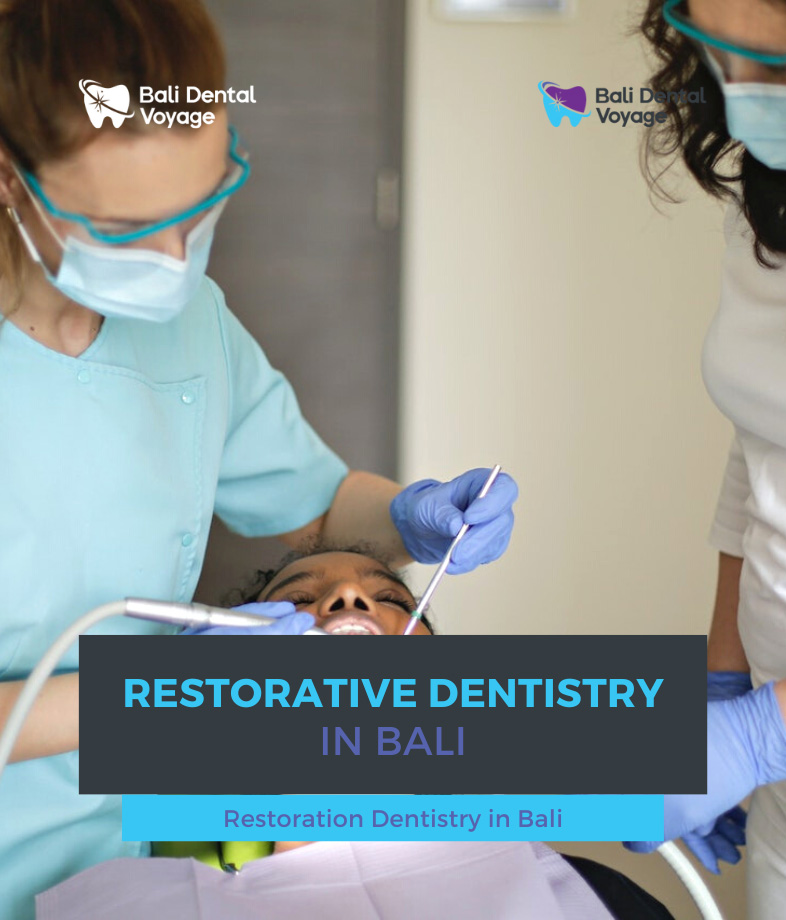 Our office is located in the heart of Bali, providing you with a comfortable and relaxing environment while receiving your treatment. Plus, our affordable pricing makes it easy for you to get the care you need without breaking the bank.
Don't let dental issues hold you back from enjoying life to the fullest. Let our restorative dentistry in Bali experts help you achieve the smile of your dreams.
Contact us today to schedule a consultation and take the first step towards a healthier, happier you!