Teeth Cleaning Bali: Affordable Dental Holidays in Paradise
Don't let dirty teeth hold you back from showing off your best smile! Choose Bali Dental Voyage for affordable and top-quality teeth cleaning Bali. Our experienced team of dental professionals specialises in providing top-quality teeth cleaning Bali using the latest technology and techniques, ensuring that your teeth are thoroughly cleaned and your oral health is maintained.
With our personalised approach, we cater to your individual needs and make sure you receive the highest level of care. Plus, our state-of-the-art facility and serene environment will make your dental visit a comfortable and enjoyable experience. So why wait?
Book your appointment with Bali Dental Voyage today and experience the joy of a brighter, healthier smile. With our affordable prices and exceptional service, there's no excuse to put off taking care of your dental health any longer. Contact us now and let us help you achieve your best smile yet!
Why Teeth Cleaning Is Important
Teeth cleaning is an essential part of maintaining good oral health. It helps to remove plaque, tartar, and stains from your teeth, which can lead to tooth decay, gum disease, and bad breath. Even if you brush and floss your teeth regularly, some areas of your mouth are difficult to reach and may require professional cleaning.
Regular teeth cleaning can prevent dental problems before they become serious. It is recommended to have professional teeth cleaning at least twice a year to maintain optimal oral health.
Teeth Cleaning Process
At Bali Dental Voyage, our dental professionals use state-of-the-art equipment and techniques to ensure a thorough teeth cleaning process. The process typically involves the following steps:
Examination
Our dental professionals will examine your teeth and gums to determine the extent of cleaning required.
Scaling
Scaling is the process of removing plaque and tartar from your teeth using specialised tools.
Polishing
Polishing is done using a rotating brush and a special paste that removes surface stains and leaves your teeth shiny and smooth.
Flossing
Flossing is done to remove any remaining debris and to ensure that all areas of your mouth are clean.
Fluoride Treatment
A fluoride treatment is applied to your teeth to help protect them from decay.
Our dental professionals will guide you through each step of the process and answer any questions you may have.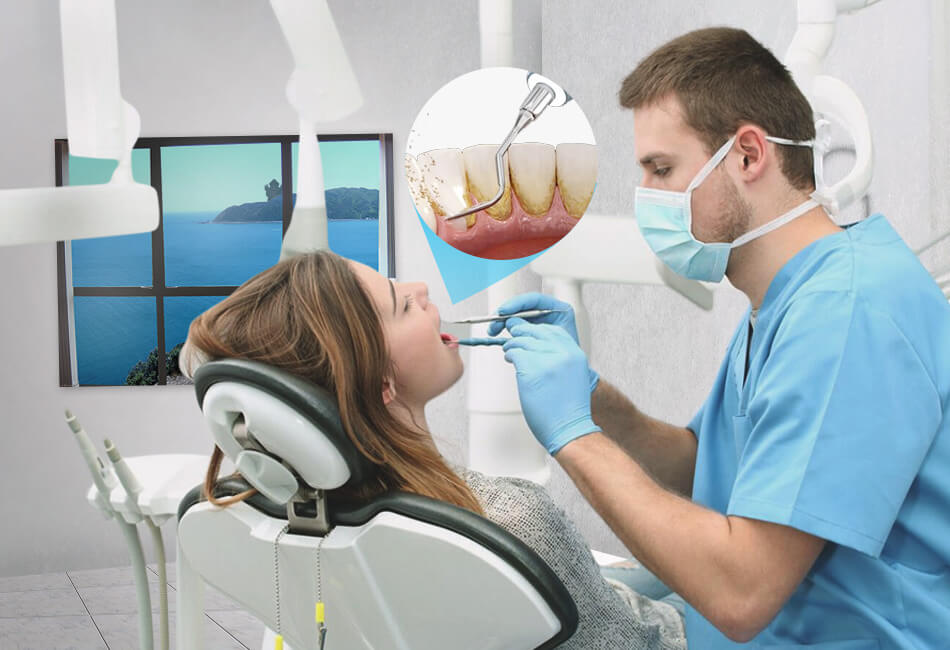 Is Teeth Cleaning Safe
Teeth cleaning is a safe and common procedure that is performed by dental professionals worldwide. However, like any medical procedure, there are potential risks involved. Some people may experience sensitivity or discomfort during the cleaning process, but this is usually temporary and can be managed with medication.
If you have any concerns about a teeth cleaning, our dental professionals will be happy to discuss them with you and address any questions or fears you may have. We take great care to ensure that all our procedures are safe and comfortable for our patients. In conclusion, teeth cleaning is a crucial part of maintaining good oral health.
At Bali Dental Voyage, we provide top-quality dental care services to help you achieve a healthy, beautiful smile. We can help you achieve optimal oral health through our convenient web-based booking system for scheduling appointments at the best dental clinic in Bali.