Lingual Braces
If you are considering braces in Bali but don't want the traditional metal mouth look, you may be a candidate for lingual braces. Bali Dental Voyage offers lingual braces that are located on the back side of your teeth, making them invisible to others. These braces use brackets and wires like traditional braces, but they are customised to fit the back of your teeth.
Lingual braces can be a great option for adults who want to straighten their teeth but avoid the appearance of traditional metal braces Bali. At Bali Dental Voyage, we offer lingual braces that are located on the back side of your teeth, making them less visible. However, there are some drawbacks to lingual braces.
If you are considering braces Bali, specifically lingual braces, it's important to fully understand the pros and cons before making a decision. Lingual braces can be a great option for those who want to avoid the appearance of traditional metal braces, but they can also have some drawbacks. Before deciding on lingual braces, make sure to discuss all the pros and cons with your orthodontist.
Ceramic Braces
Unlike metal braces, ceramic braces are made from a material that blends in with your natural tooth colour, making them much less noticeable. Many people find them to be more aesthetically pleasing than metal braces Bali. In addition to their cosmetic benefits, ceramic braces also function similarly to traditional metal braces.
Because they are less visible, it can be easier to keep them clean. In addition, the smooth surface of the brackets is less likely to irritate the inside of your mouth. As a result, ceramic braces offer an attractive and effective option for those seeking to improve their smile.
Invisible Braces
As anyone who's ever had braces can attest, they are not the most comfortable or convenient things in the world. But for many people, the benefits of braces outweigh the drawbacks. If you're considering getting braces, you may be happy to know that there is now a more discreet option available:
As the name suggests, invisible braces are virtually undetectable, making them a great choice for people who are self-conscious about their appearance. In addition, invisible braces are more comfortable than traditional metal braces, and they can be removed for eating and brushing your teeth.
If you're looking for a way to straighten your teeth without drawing attention to yourself, invisible braces may be the perfect solution.
Adult Braces
For many people, the thought of wearing braces conjures up images of teenage years filled with awkwardness and embarrassment. However, more and more adults are choosing to get braces later in life in order to achieve a straighter, healthier smile.
While the decision to get braces is a personal one, there are a few things that adults should know before making the commitment. First, braces today are much less noticeable than they were in the past. There are even clear and ceramic options that are nearly invisible.
Second, treatment times have shortened significantly, so you won't be stuck wearing braces for years on end. Finally, technology has made braces more comfortable than ever before. If you're considering braces as an adult, rest assured that you're not alone—and that you have plenty of options to choose from.
Kids Braces
Most kids dread the thought of getting braces, but the truth is that braces can have a big impact on oral health. By aligning the teeth and correcting bite problems, braces can help to prevent cavities, gum disease, and other problems.
In addition, braces can also improve appearance and boost self-confidence. For many kids, the benefits of braces far outweigh the temporary inconvenience. If you're considering braces for your child, be sure to consult with an experienced orthodontist to get the best possible results.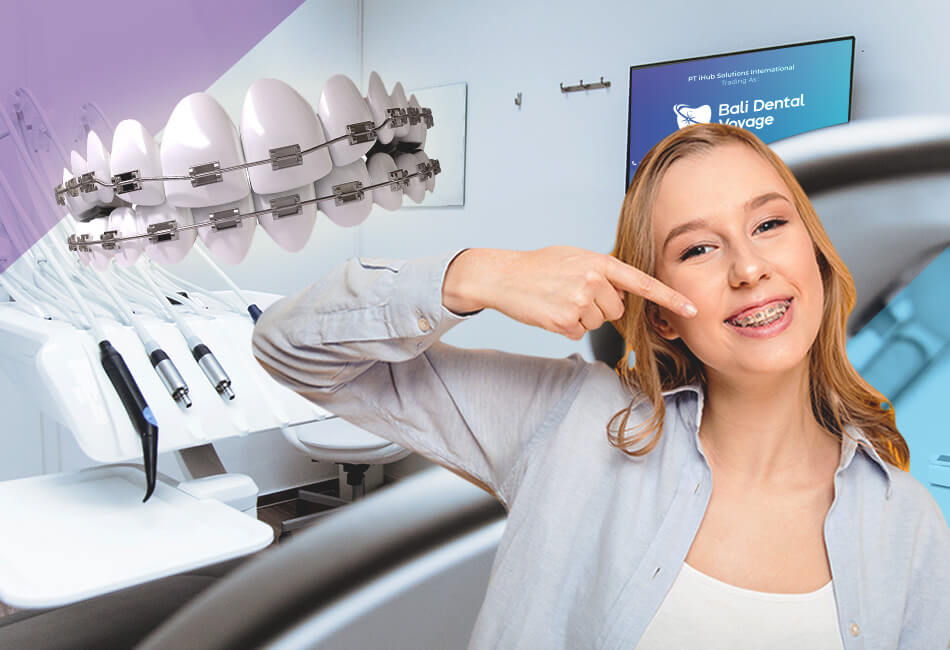 Braces Procedure
Getting braces is a common dental procedure, but it's important to know what to expect before beginning treatment. The first step is to consult with an orthodontist, who will examine your teeth and decide whether braces are the best option. If so, they will take x-rays and photographs of your mouth and develop a treatment plan.
The next step is to have an appointment to get the braces put on. This usually takes about an hour, and you may feel some discomfort as the brackets are attached to your teeth. Once the braces are in place, you'll need to attend regular appointments so that the orthodontist can adjust them.
Treatment usually lasts for about two years, after which you'll need to wear a retainer to keep your teeth in their new position. Although getting braces can be a lengthy and sometimes uncomfortable process, the results are worth it! Straight teeth not only look great, but they're also easier to clean and less likely to experience problems like cavities and gum disease.
Braces Before and After
At Bali Dental Voyage, we understand that getting braces can be a big decision. Not only is it a major financial investment, but it also requires a significant commitment of time and energy. That's why we offer a range of braces options to suit every need and budget.
Whether you're looking for traditional metal braces or the latest invisible solution, we can help you achieve the beautiful, healthy smile you've always wanted. Plus, with our convenient online booking system, it's easy to schedule a dental holiday to Bali at a time that fits your busy lifestyle. So why wait any longer?
Get started on your journey to a perfect smile today.
Also check our article: 5 Different Types of Braces